Music is often listened to on mobile devices, through streaming services. Once upon a time, those services were called radios. Today, however, they are distinct from one another. Radios use different frequencies on a different wavelength to transfer their data, and you need a receiver which is completely different than what you use on your mobile phone. Well, not completely, but it operates on different wavelengths.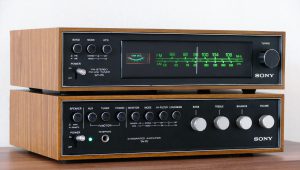 Radios were once kings of music and what was played on the radio was considered to be the best. Even today, music played on radios gets more coverage and popularity than music which was never live.
Here are the most popular songs which were played on the radio, ever.

The Police – Every Breath You Take
This song is about obsession. Every breath you take, every step you take, i'll be watching you, are the words engraved into almost everyone's mind. Sting sings this wonderfully well. It's a rather simple song, but one that is in every way memorable. The lyrics, their implications, the melody, everything about this song is easy to remember. It is no wonder it is one of the most played songs, ever.

The Beatles – Yesterday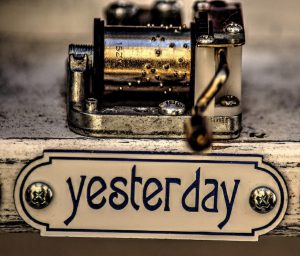 Back in 1965, the Beatles were big, or they were about to be. Yesterday became a hit almost instantly. A man lamenting about an end of a relationship. It is a universal subject which transcended time and is still popular and played on the radio. The song has a string section, along with a simple vocal and acoustic line. Simple does not mean bad, and in this case, with over 2200 covers of the song, Yesterday is one of the world's most popular radio hits.

The Rolling Stones – (I Can't Get No) Satisfaction
Satisfaction was released the same year Yesterday was, from another hit band called the Rolling Stones. The song was written by Mick Jagger and Keith Richards and opens up with three iconic chords. The song tells us a story of frustration, the sexual kind, but also frustration about commercialism. Some problems that are considered important today were important 50 years ago.

Survivor – Eye of the Tiger
Go to any gym and sooner or later, this song will pop up. The story goes like this, in 1982, Sylvester Stallone had a training montage of Rocky III with Queen's Another One Bites the Dust, yet he heard of another band and decided to contact them first, sending that training montage. He said he had heard their music and loved it, and wanted them to compose something for the movie. They indeed wrote a song, an unforgettable one.

Santana feat. Rob Thomas – Smooth
Santana's number one hit was released in 1999. The song is a collaboration between many artists, Itaal Shur, Rob Thomas, Santana himself and the producer, Matt Serletic. The song was devoted to Thomas' wife. It topped two charts at the time and is deemed the second best successful song in the world.

These are some of the world's most popular and successful songs, the kind you are likely to hear on the radio.