I love music. I listen to it all the time, and when I have a long drive ahead of me, nothing beats cranking up the volume and singing along with my favourite songs on the radio. With technology I have not only been able to play online bingo with Sun Bingo Bonus Code, but also discover new music and find out which song is playing on a radio while it is playing. But lately I've been wondering: Do radio songs have any real value?
Do radio songs have any real value?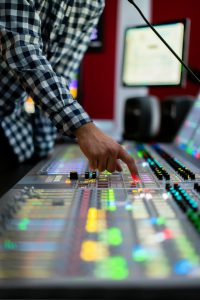 It's not always easy to listen to radio songs. You need the right kind of music player, like a smartphone or a computer, and you have to be in an area with cell phone reception or Wi-Fi. Plus, sometimes you can't even find the station you want on your device because it doesn't have that particular station installed! It's all so complicated! So I'm thinking, are radio songs worth all this trouble?
Well… maybe not much. Radio is mostly a medium for corporations and major record labels who want to get their products out there and make money off them as quickly as possible; thus, many people feel like this means that "popular" music isn't worth much in terms of artistic merit.
Finding the right music takes time
But, I don't want to make generalised statements here. Many popular songs are popular because they are good, not just because they are catchy and radio-worthy. However, getting the right music takes time. You have to listen to a lot of radio songs to stumble upon a really good one, but it happens. To prove my point, here are some songs which I deem "good" and that had been major radio hits when they came out.
"Take It Easy" by the Eagles
Songs like this are the bread and butter of the classic rock genre. It's a catchy tune that everyone knows, and it's a great song to sing along with in your car or at a party. It evokes nostalgia for simpler times when bands roamed the land like kings, while also making you feel like you're part of something bigger than yourself.
"Sunday Bloody Sunday" by U2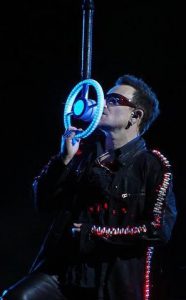 "Sunday Bloody Sunday" is one of U2's most famous songs. The song reached number one on the UK Singles Chart, making it their first to do so.
The lyrics were written by Bono and The Edge while they were touring in support of their fourth album October (1981). They had been inspired by news reports about violence during The Troubles in Northern Ireland and wanted to write something that reflected this experience.
"The line 'Sunday, Bloody Sunday' was actually taken from a headline on an Irish newspaper," said Edge after performing at Live Aid in 1985. "It was an article about shooting between Catholics and Protestants."
"I'm Not the Only One" by Sam Smith
"I'm Not the Only One" is a song written by Sam Smith, Jimmy Napes and Levin. The song has been on the charts for more than 6 months, so it's no surprise that you've heard it a lot. If you haven't listened to this song before and you like pop music, then try listening to some of his other songs too!