Musicians and their popularity change over time. Even though two of the Beatles are still among the living and most of the Stones, they are not as popular as some of the newer artists who have something new to offer, or at least, something which the new generations will want to hear. Here are today's most popular artists.

Post Malone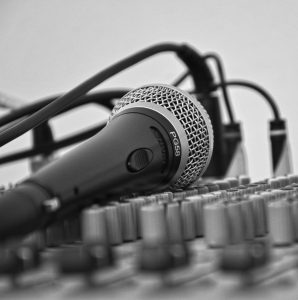 Born Austin Richard Post, a rapper, with the stage name of Post Malone, he took the world by storm when he released his debut single White Iverson in 2015. It peaked at number 14 and was sold so many times that it reached quadruple platinum status, at least in the USA. He followed that up with two albums, Stoney in 2016 and Beerbongs & Bentleys in 2018. The latter broke Michael Jackson's record of 76 weeks on the chart. After passing into 77 weeks, the album broke the record. Post Malone also has 6 hit singles, all of them top ten.

Drake
Another day, another rapper. Drake is a stage name, obviously, but born under the name of Aubrey Drake Graham. A Canadian rapper, who gained fame instantly in 2010 with his debut album, an instant number 1, called Thank Me Later. Both his second and third albums were successful but his fourth album, Views, broke several records almost immediately. That year, Drake led two charts simultaneously for two weeks. His first number 1 single is also from the same album, called One Dance. His mixtape More Life was also a hit, his seventh at the time. His next album, Scorpion, was also received positively. God's Plan, off that album, won a Grammy Award.

Ed Sheeran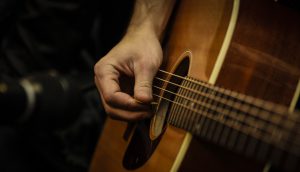 Edward Christopher Sheeran, everyone's favorite jolly ginger with a guitar, whose songs we often sing. Many Hobbit fans also became Sheeran fans after they heard his voice in the credits of The Desolation of Smaug, the second Hobbit movie in the trilogy by Peter Jackson.
Ed Sheeran fell in love with the guitar when he heard Eric Clapton play in 2002. He continued to play to eventually release his own albums, +, x and ÷, pronounced plus, multiply and divide. He has plenty of hits, from his well-known Thinking Out Loud to Shape of You and Castle on the Hill. The last two were number one and number two on the UK chart, at the same time.

Eminem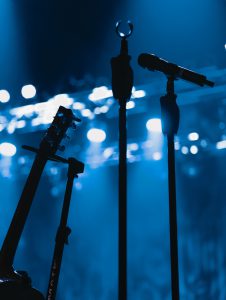 The famous rapper is still popular, even though many of his peers, the active ones, at least, are not. He led a very turbulent life but became popular relatively early on, from his second extended play, Slim Shady EP. His next album, Marshall Mathers LP earned him a Grammy Award, just like the one after that did, The Eminem Show. He released Recovery in 2010, which was the top-selling album of the entire year. His next album, The Marshall Mathers LP II earned him two Grammy Awards. He has had plenty of collaborations through the years, a recent one with Ed Sheeran, in fact, on a song called River.

The top musicians of today include Ariana Grande, Kendrick Lamar, The Weeknd, Taylor Swift, Queen, of all artists. There are many more, popular in their own countries and on different charts, but the ones mentioned above get regular coverage and downloads, not to mention on-demand attention.